Did you know that you have a right to your medical records? It is the law. Most doctors and medical systems are now required to keep patient records in electronic format, called an electronic health record (EHR) or electronic medical record (EMR). But access to those records may not be easy and you may have to look in several places before you begin to find even a small portion of those records.
As a registered member of
iConquerMS™
you are encouraged to submit EHRs to help fuel the largest
patient-powered research network
(PPRN) in the world to focus exclusively on multiple sclerosis.
What is an EHR?
Basically any electronic piece of information regarding your medical care can be considered an EHR. These digital records may include doctor's notes, lab test results,
MRI
reports, x-rays, family medical history, prescription medications, history of surgeries, or even diagnostic and procedure codes used for insurance billing purposes.
How can I access my medical records?
Your doctor may provide you with a continuity of care document or summary at the end of each office visit which then becomes part of your medical record. To share this document with iConquerMS™, you can use your printer or a mobile app such as
Genius Scan
to scan it,
save as a pdf
, then upload it to the
iConquerMS.org
website.
You have the right to obtain a copy of your complete medical record, including doctor's notes, but excluding notes related to mental health care. Doing so may become very expensive, however, with state-regulated charges for paper copies calculated per page. And, it is very likely that you would not know ahead of time how many pages would be included in your request. A modest 150-page record would cost $50 plus postage in Virginia.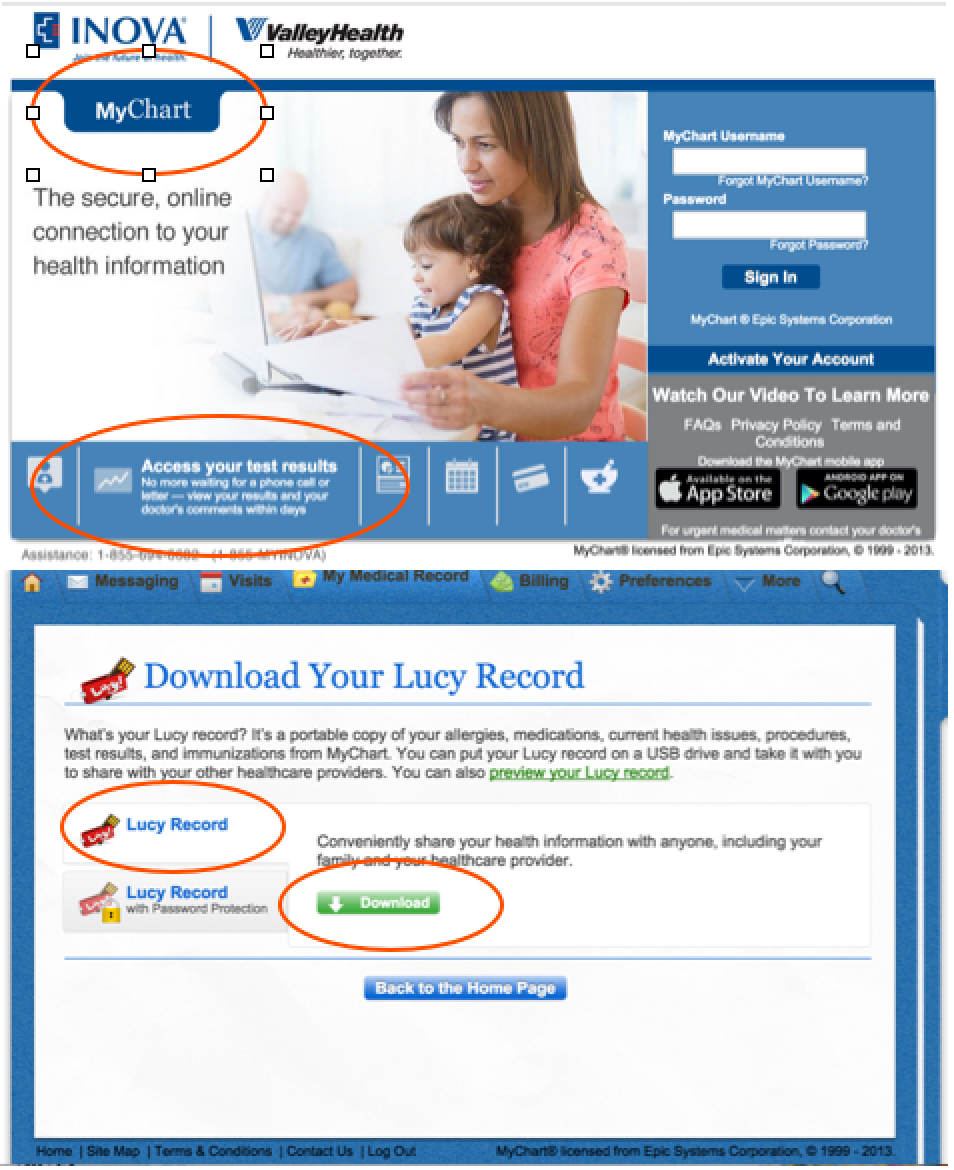 Many healthcare systems are required to offer a patient portal through which information is made available. However, the amount of information which may be easily accessed varies considerably by system. You may find full MRI reports, laboratory test results, x-ray images, or continuity of care documents, but you most likely will not find detailed doctor's notes.
If your healthcare system uses a "MyChart" patient portal powered by Epic Systems Corp, you may find the option to download your LUCY record which provides you with "a portable copy of your allergies, medications, current health issues, test results, and immunizations from MyChart."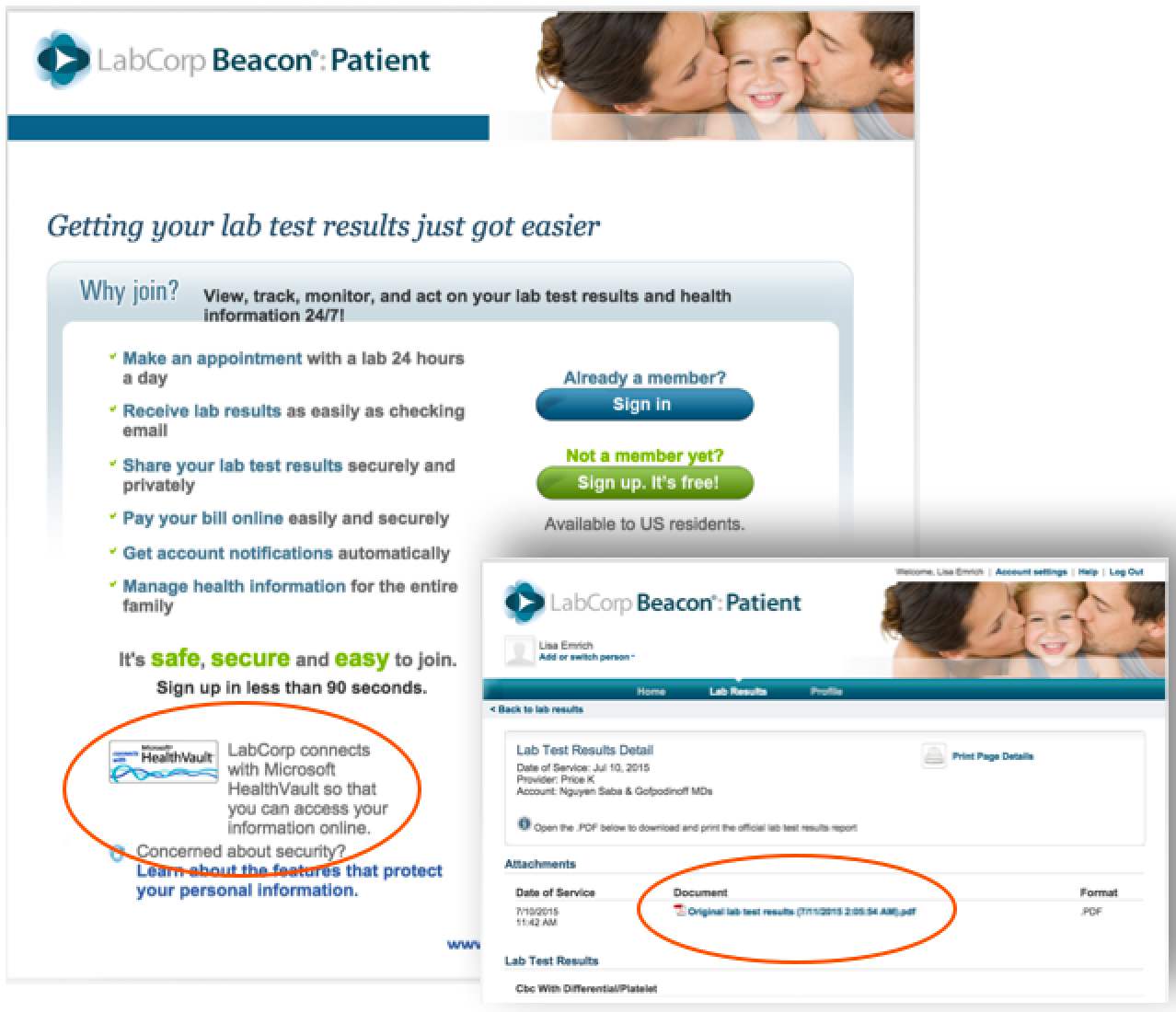 Some laboratory testing companies offer patient portal services, such as LabCorp Beacon®: Patient, where you can view, download, and print test results. LabCorp is one of many health providers that connects with Microsoft®HealthVault™ which offers "secure, online storage of health information."
Some insurance companies offer portals through which you can view and download claims information and Explanation of Benefits (EOBs).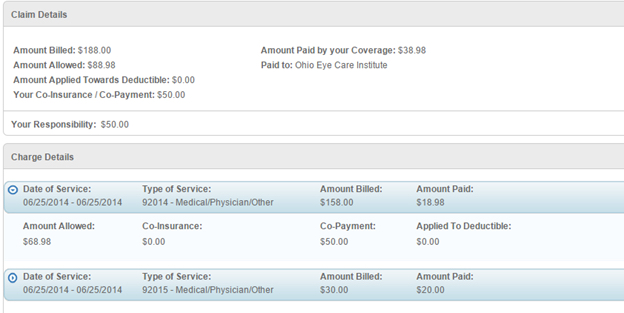 Although my company's EOBs do not contain meaningful health information, some insurance companies may include diagnostic and procedural codes on their EOBs that provide value in a large database such as iConquerMS™.
Why should I download my medical record?
As you will quickly see, no single doctor or healthcare system has your entire medical history and some of the information you find in your search may be contradictory, outdated, or inaccurate. As the patient, it is your right to collect and compile this information into a more complete record which you can check for errors and take with you to other doctors or facilities to same time and money.
If you are able to download portions of your medical record in pdf form through a patient portal, please do so. Not just for sharing with iConquerMS™, but also to begin building a folder of medical records you can keep on your computer.
Read this post in its entirety: